The Kemer Rock Festival, which will be held for the first time this year in Turkey's Antalya province, will be organized at Kındıl Çeşme Beach starting today until Sept. 23.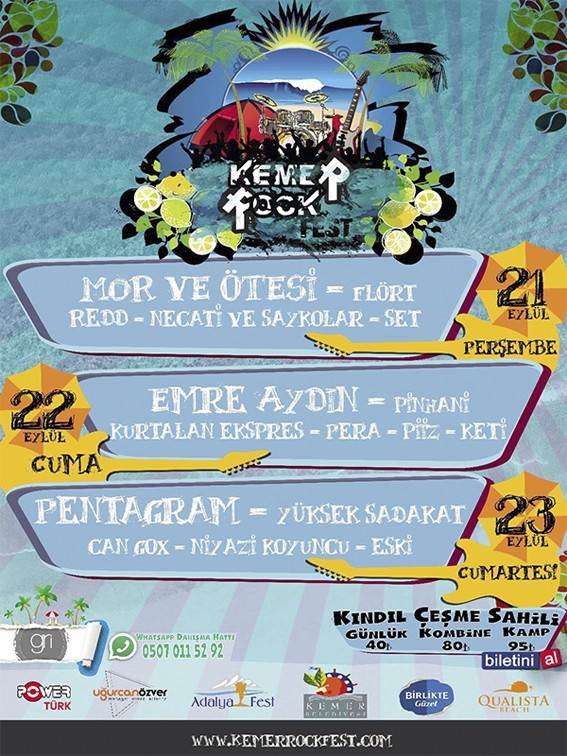 Music lovers will come face to face with the most beloved figures of rock music at the festival, organized under the motto, "We are beautiful together."
The festival will include performances from the bands Mor ve Ötesi, Flört, Necati and Saykolar, Redd and Set on the first day of the event.
While on the second day, Emre Aydın, Pinhani, Kurtalan Ekspres, Pera, Piiz and Keti will take the stage, followed by Pentagram, Yüksek Sadakat, Can Gox, Niyazi Koyuncu and Eski who will greet fans on the last day of the festival.
Festival participants can camp in the area for the entire three-day event or attend the festival daily.
During the morning hours, festival goers can participate in yoga classes or visit a library set up for the event, allowing music lovers to explore joyous moments before the concerts.
Bringing together 16 performers and bands in total, the festival will also host culture and sports events.
Source link