Unfortunately, none of us is immortal. Rock 'n' roll Gods are no exception, though some of them get to be immortalized in the form of a statue.
One can only hope that these sculptures come alive at night to perform their music like in the good old days.
Here are some of the best statues around the world.
There are too many monuments dedicated to the 'fab four' for us to cover them all, but here are a few.
This Beatles monument stands at the Pier Head at Liverpool. It was made for the 50th anniversary of the band's last concert in their hometown.
This one giant monument imposing the Liverpool four is situated in Houston, Texas.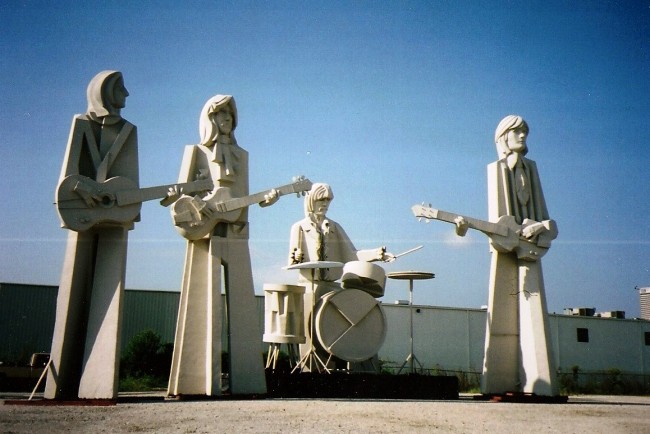 This statue of John Lennon in Liverpool was unveiled in 1997 during a 40th-anniversary celebration of the Cavern Club. The Beatles used to play hundreds of early shows there. The statue recalls the cover of Lennon's 1975 album 'Rock 'n' Roll.'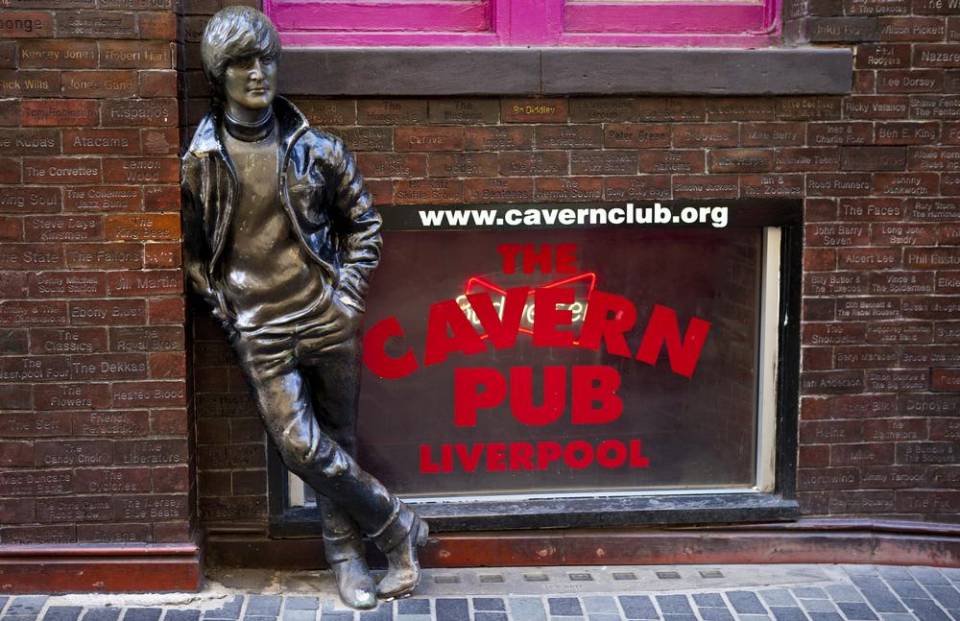 The John Lennon Peace Monument, also known as the European Peace Monument, can be found at Art in Metal USA in Tempe, Arizona. The eighteen-foot sculpture was created by a 19-year-old American artist Lauren Voiers and fabricated by Lyle London.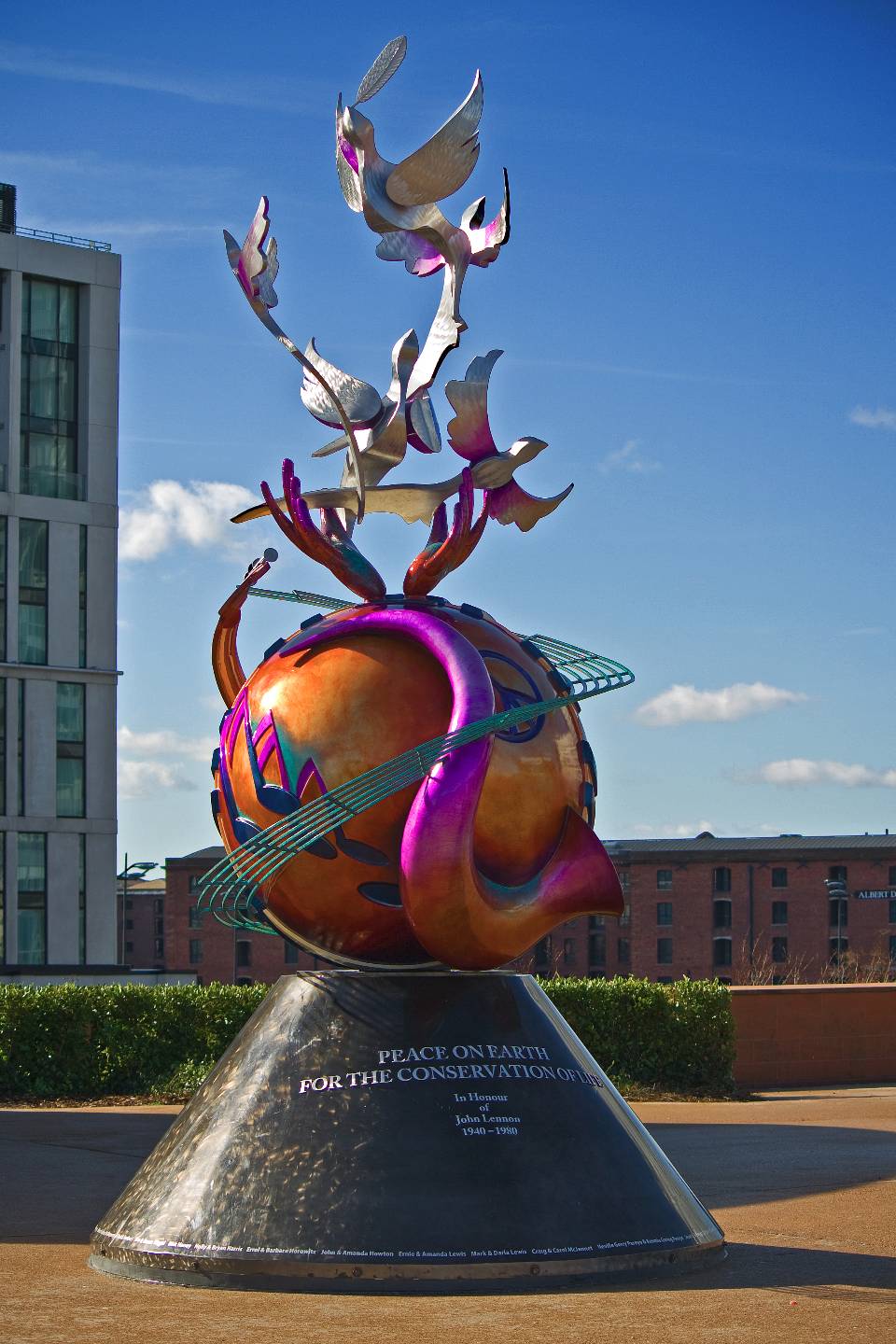 This is a monument of John Lennon in Havana, Cuba. Fidel Castro, the country's leader, was a big fan of John.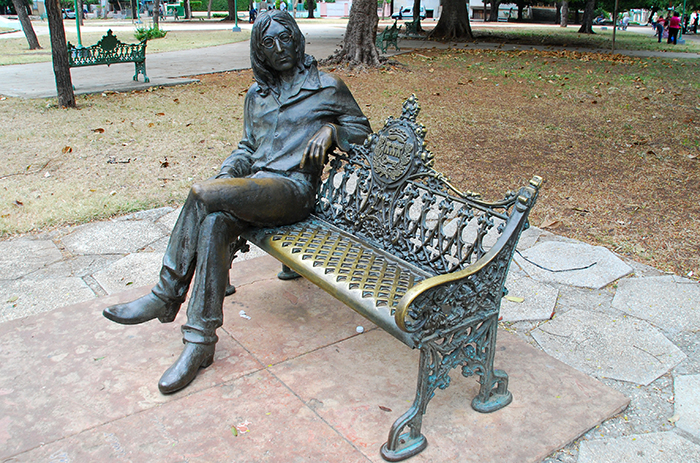 The only rock'n'roll musician who can compete with the Beatles on the number of monuments is Elvis Presley. There will be only two of them featured in this article, but there certainly are much more.
This Andrea Lugar statue of The King can be found on Beale Street in Memphis, Tennessee.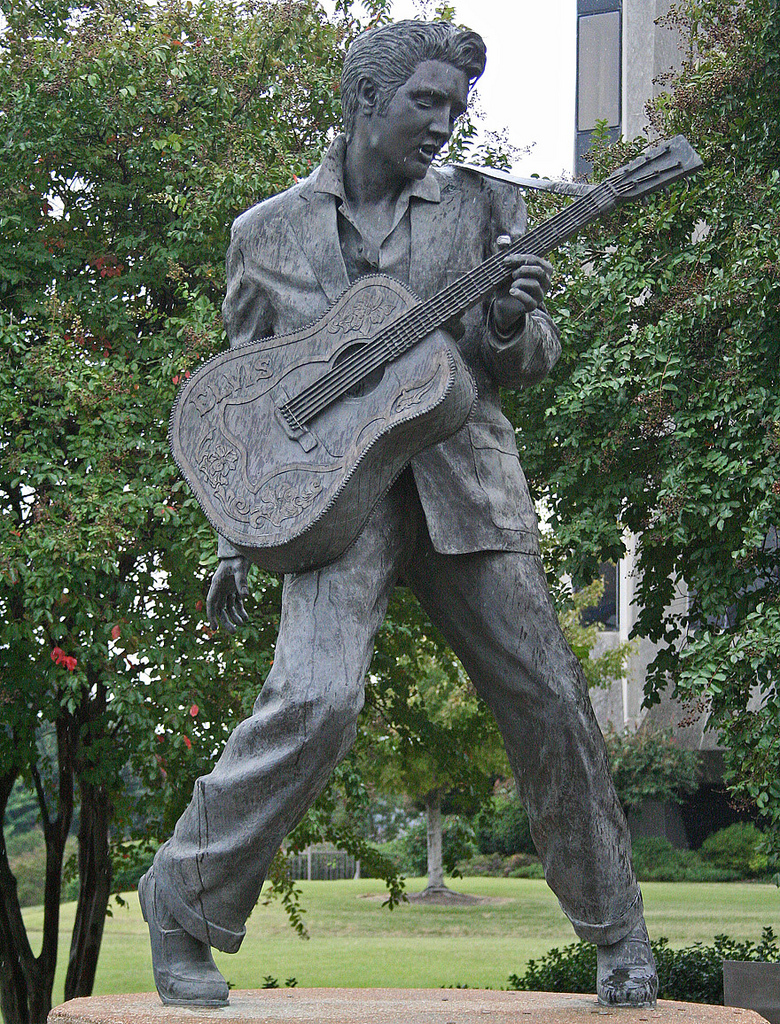 If by a lucky chance you will end up in Tupelo, Mississippi, don't forget to get a photo with the King and check out the several other Elvis-related sites.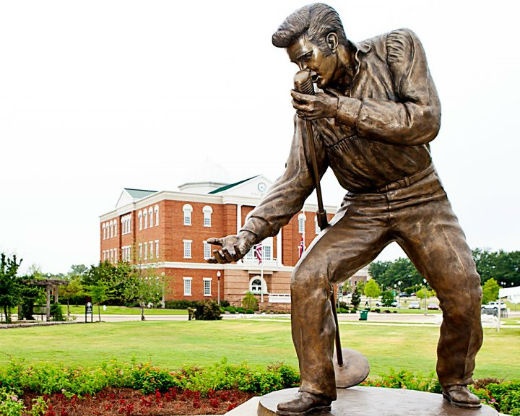 A statue of british rock'n'roll hero, Bill Fury, can be found at the Albert Docks in Liverpool. A lot of people walk past it and assume it is Elvis, but it's not.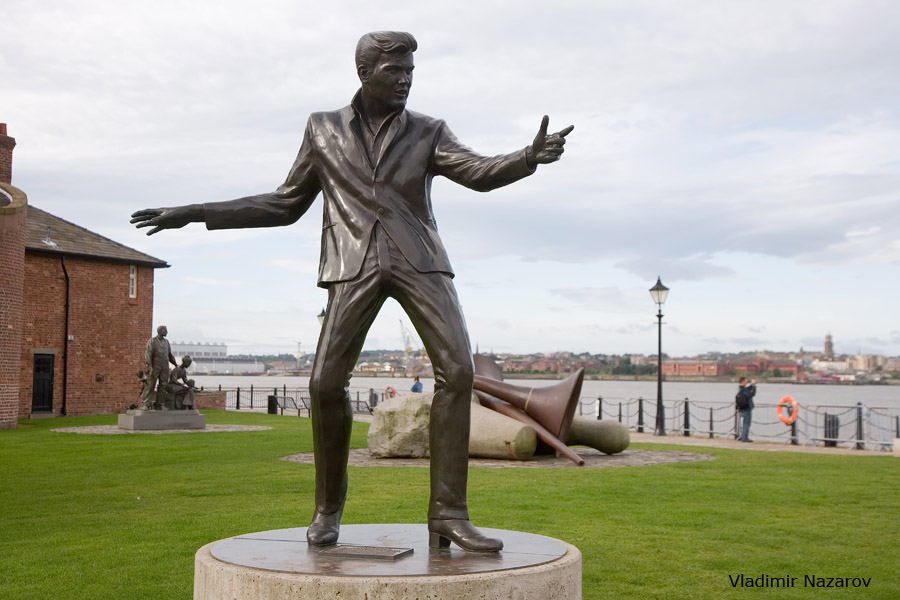 Bob Marley also inspired quite a lot of sculptures. There are at least three monuments of him around the world: two in Kingston, Jamaica, and one in Ethiopia.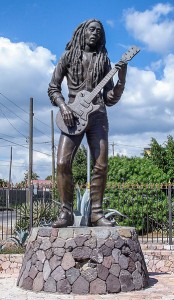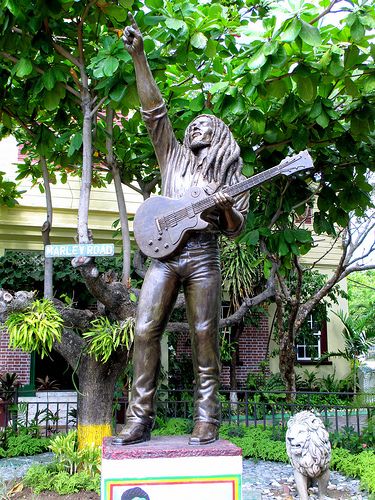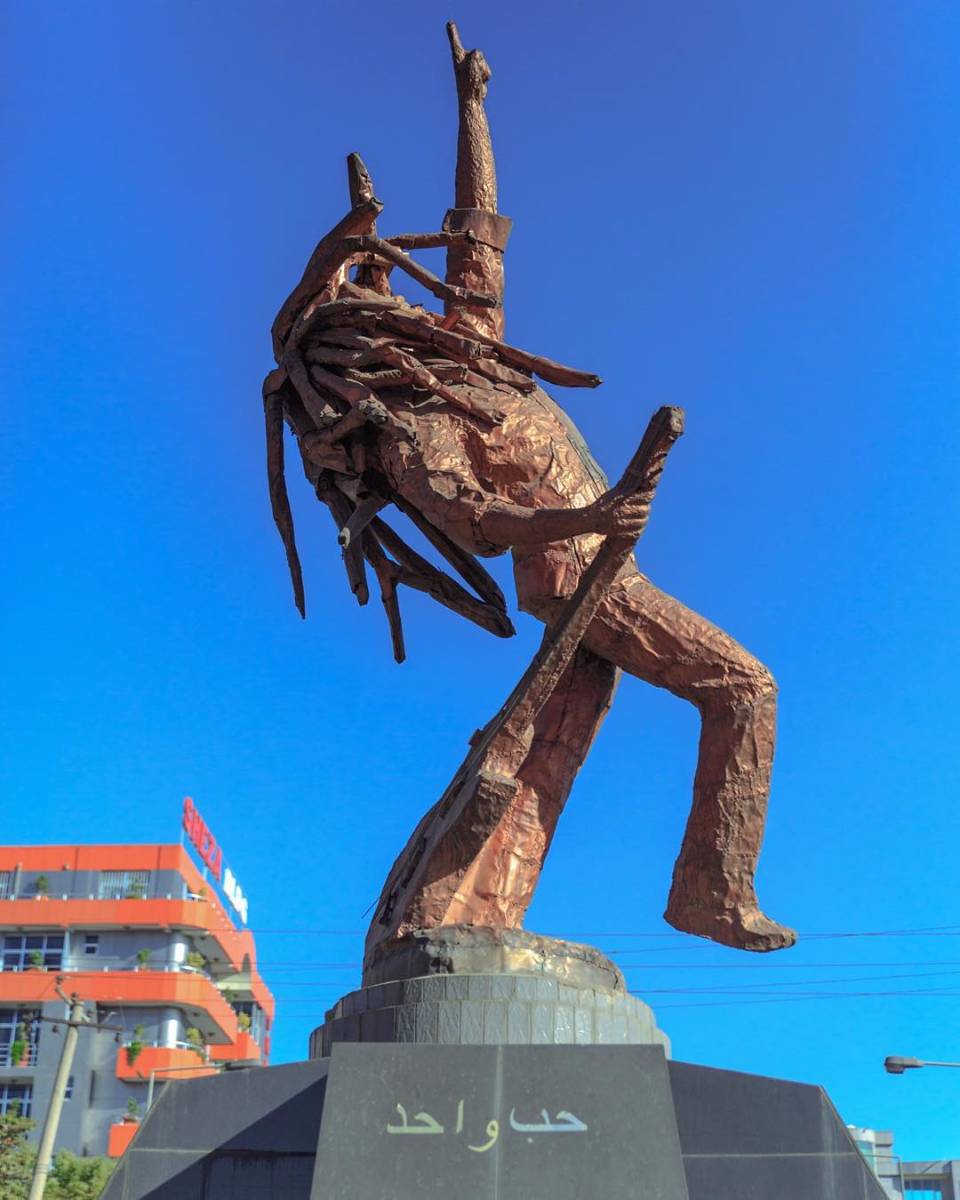 A beautiful statue of Freddie Mercury can be found at Montreux, Lake Geneva, Switzerland, where his ashes were scattered. Since 2003, Queen fans have journeyed to Switzerland on the first weekend of September to pay tribute as part of the 'Freddie Mercury Montreux Memorial Day.'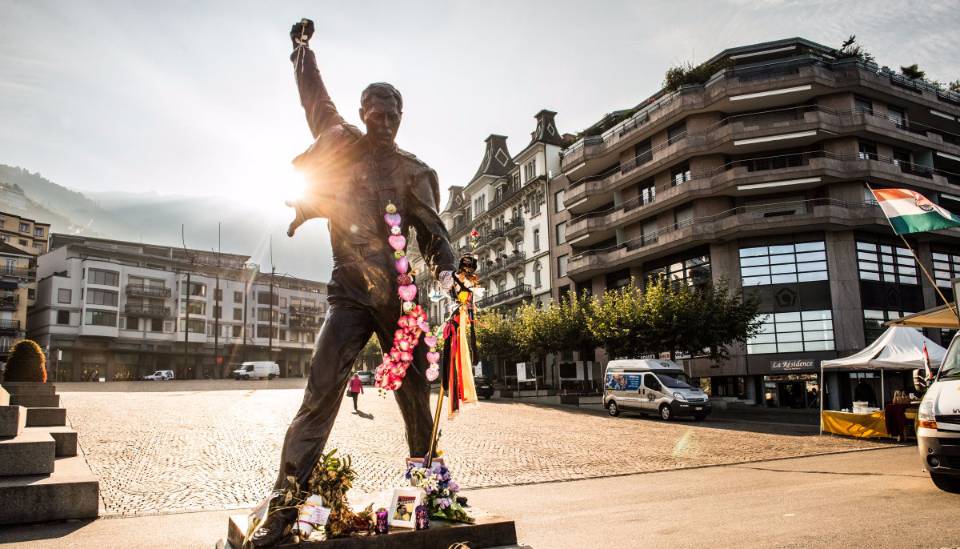 This memorial of Stevie Ray Vaughan made by sculptor Ralph Helmick stands at Auditorium Shores in Austin, Texas. The legendary guitarist died in a helicopter accident in 1990 while flying from a music festival in Wisconsin. Austin, the city he used to call home, paid its tribute to the musician by erecting the monument for his 39th birthday in 1993.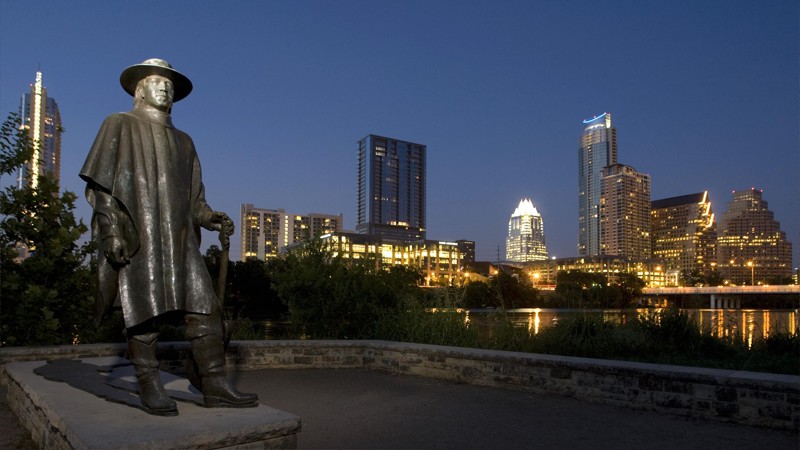 The statue of Chuck Berry stands in University City, Missouri.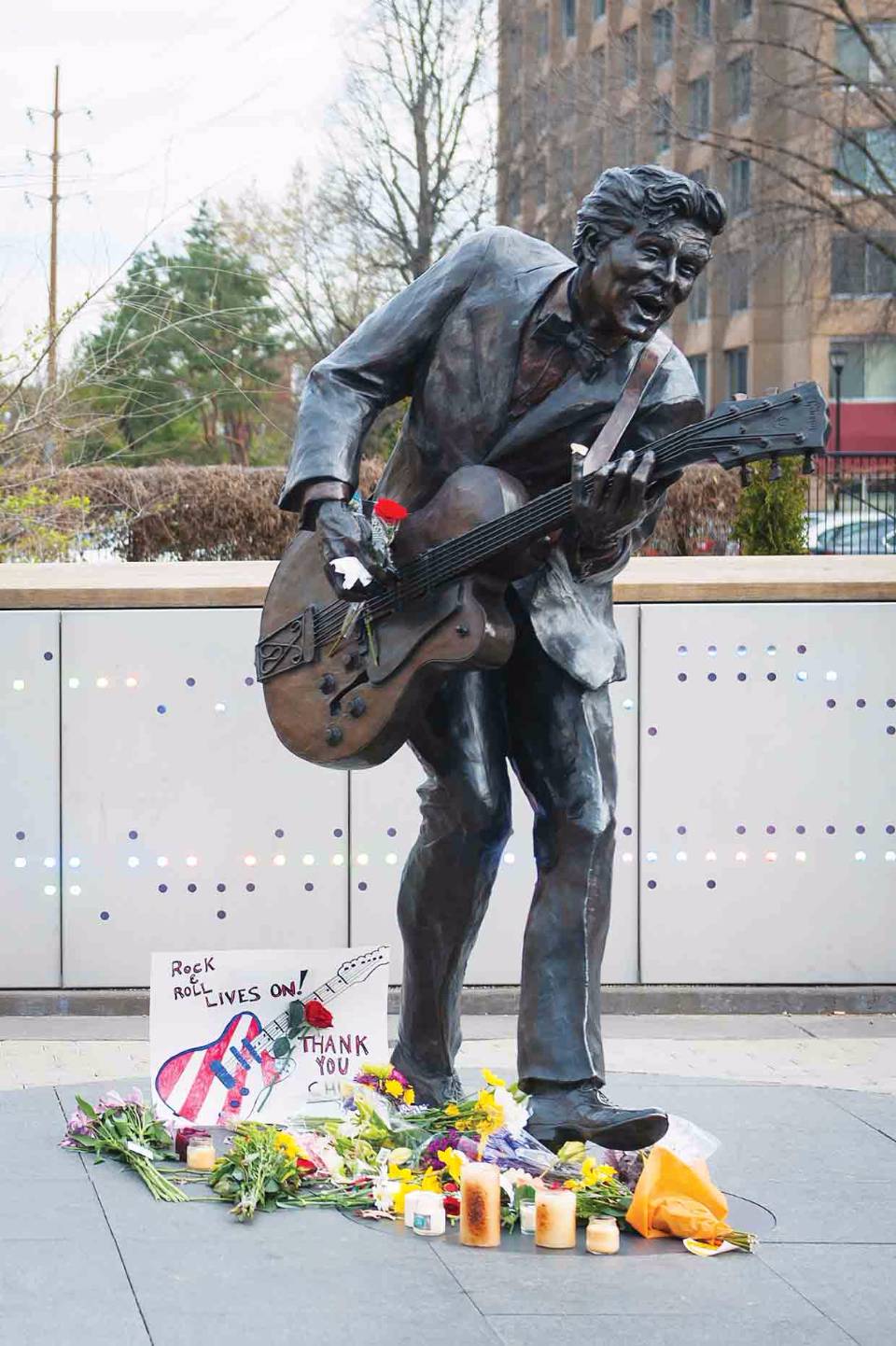 This bronze statue of Rory Gallagher, created by David Annand and unveiled in 2010, can be found in the late Ballyshannon, Ireland. Also, there's a life-size bronze statue of his Stratocaster at Rory Gallagher Corner in Dublin's Temple Bar.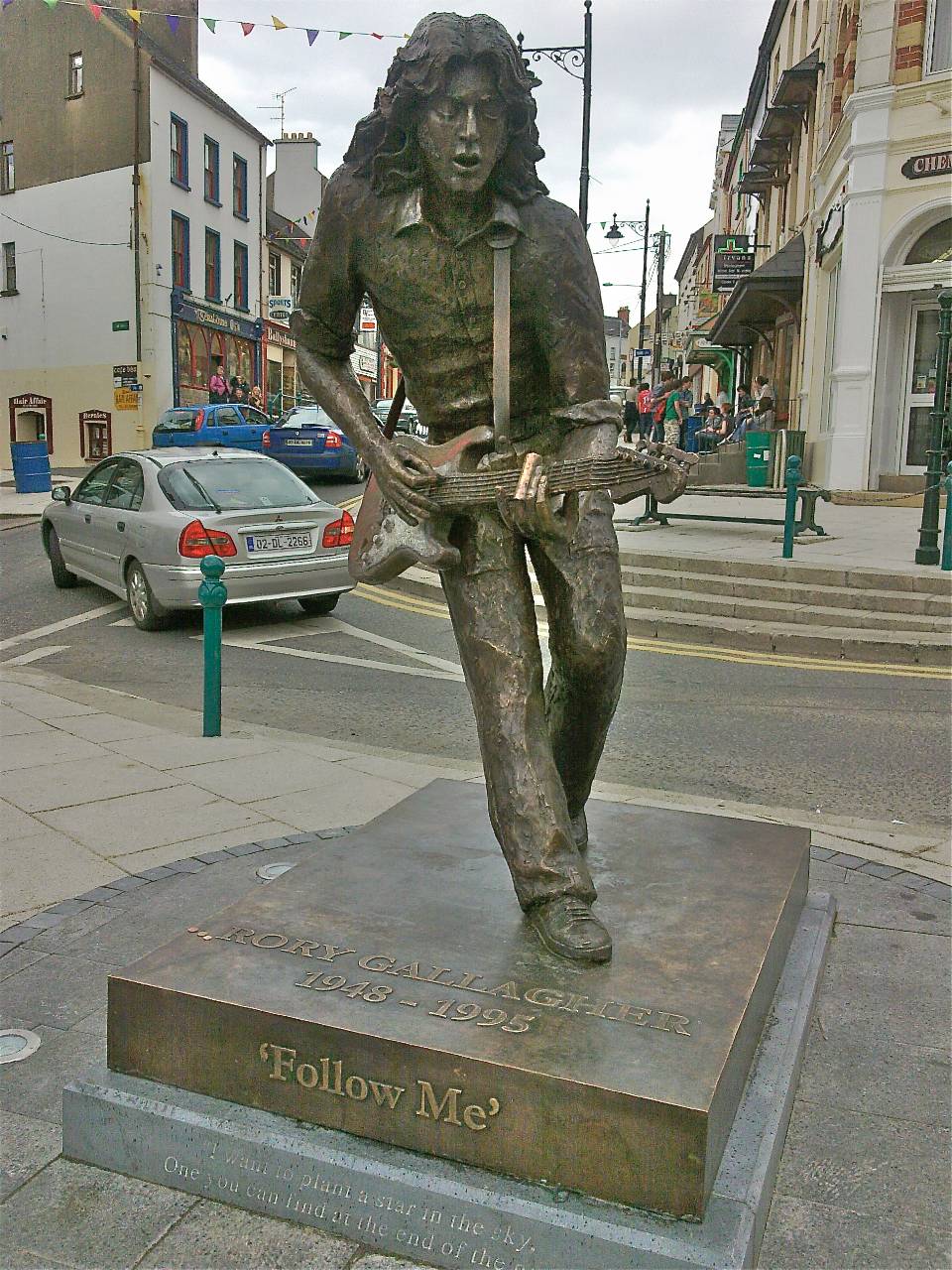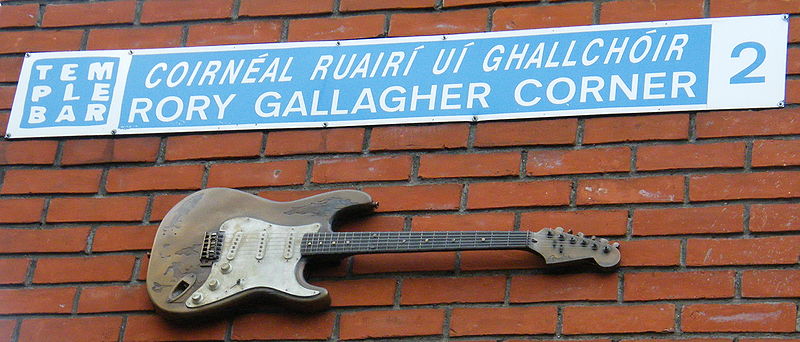 On the corner of Broadway and Pine in Capitol Hill, Seattle there is a great statue of Jimi Hendrix in his classic pose rocking out on the guitar.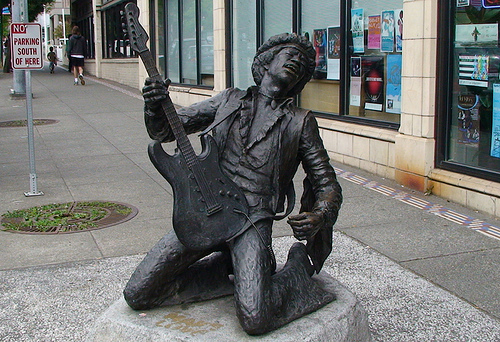 An impressive life-size bronze statue of AC/DC's Bon Scottis situated on the Fremantle Fishing Boat Harbor in Perth, Western Australia.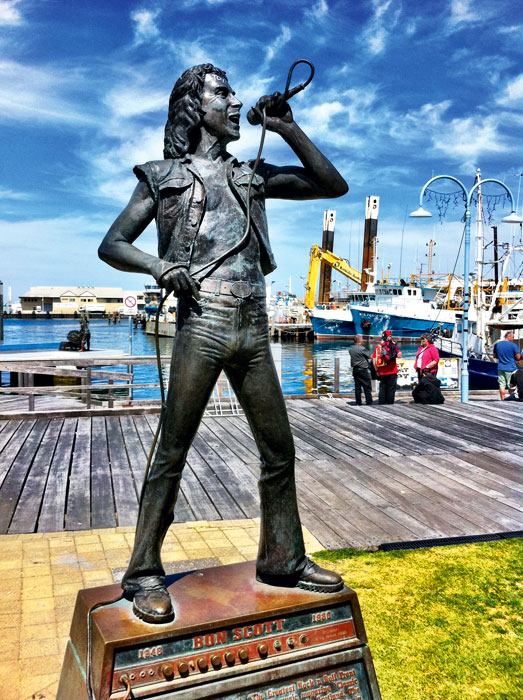 There is a life-sized statue of America's iconic folk hero, Woody Guthrie, in Okemah, Oklahoma. It was created by a local Creek Indian sculptor Dan Brook.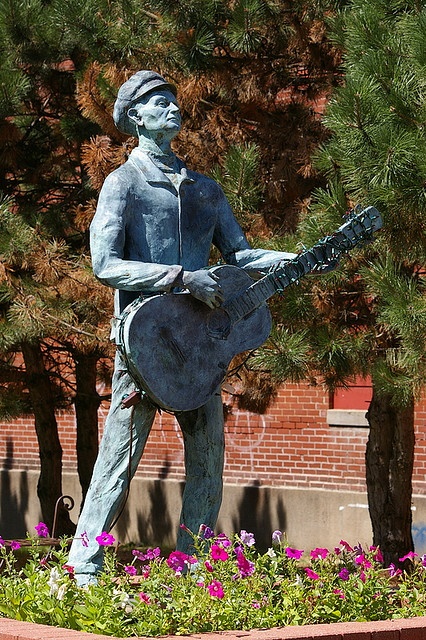 Three years in the making, sculptor Clete Shields hoped to capture Willie Nelson's carefree spirit. The statue of the famous country singer can be found in Austin, Texas.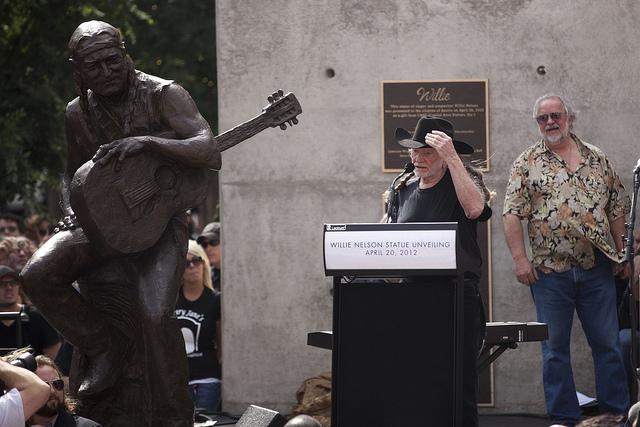 Ronnie James Dio memorial can be found in Kavarna, Bulgaria. The memorial is designed by Alexander Petrov and Krasimir Krastev-Lomski. Dio was no stranger to the city, performing there five times and being an active part of the campaign for liberating the Bulgarian nurses held in prison in Libya for eight years.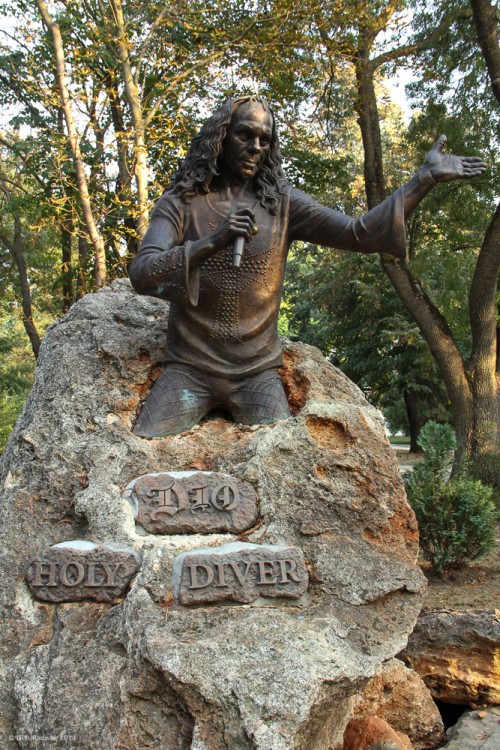 Johnny Ramone's 8ft bronze statue stands in the Hollywood Forever Cemetery. The base of the statute includes inscriptions from some of Johnny's pals and fellow musicians including Eddie Vedder, Lisa-Marie Presley, Rob Zombie and John Frusciante.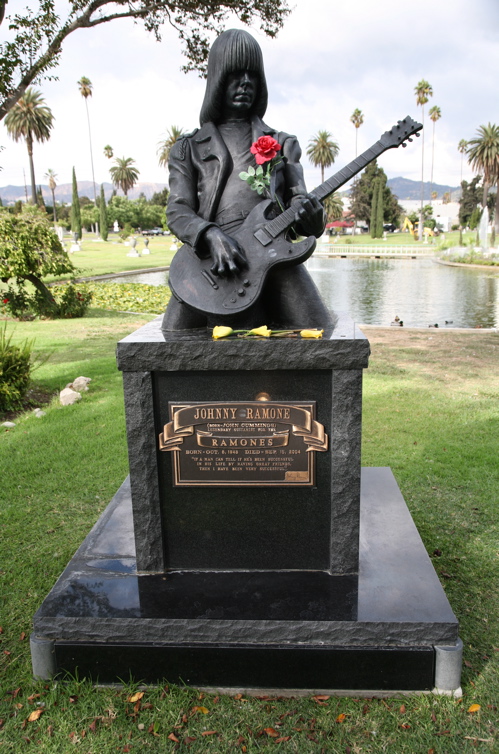 The sculpture of the legendary bluesman Otis Redding sits in Gateway Park in Macon, Georgia.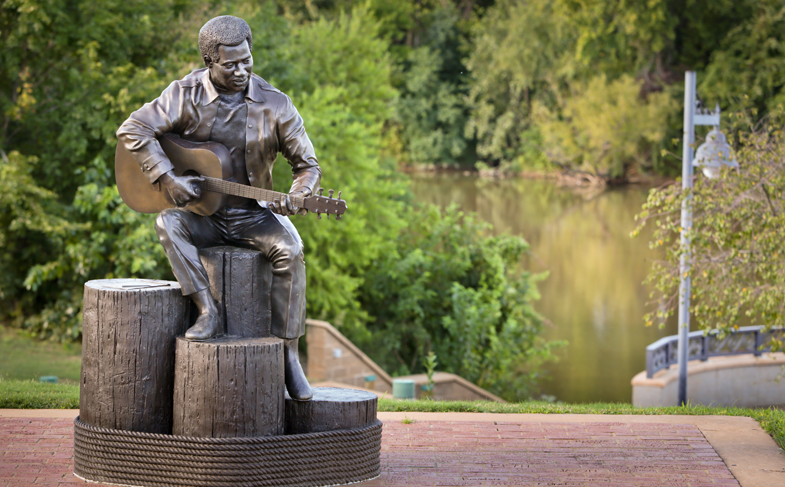 The blues icon BB King was immortalized as a statue in Montreux, Switzerland and Tennessee Welcome Center in Memphis.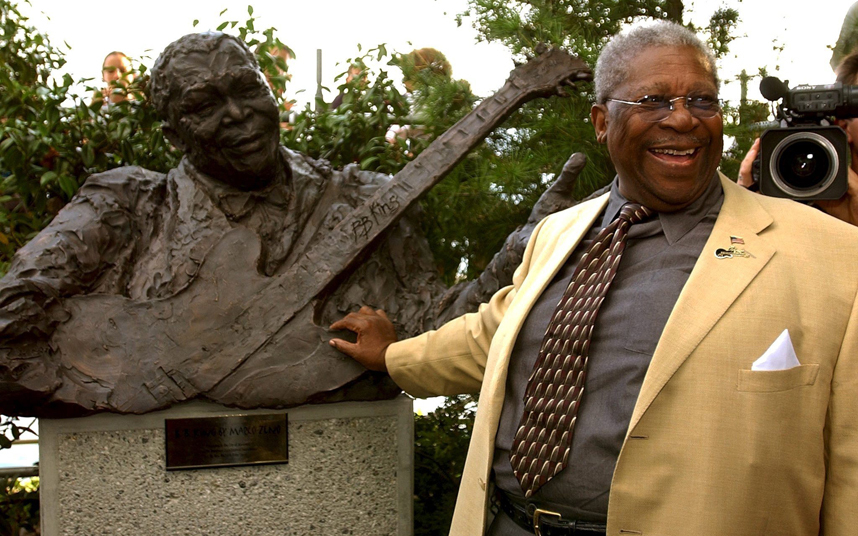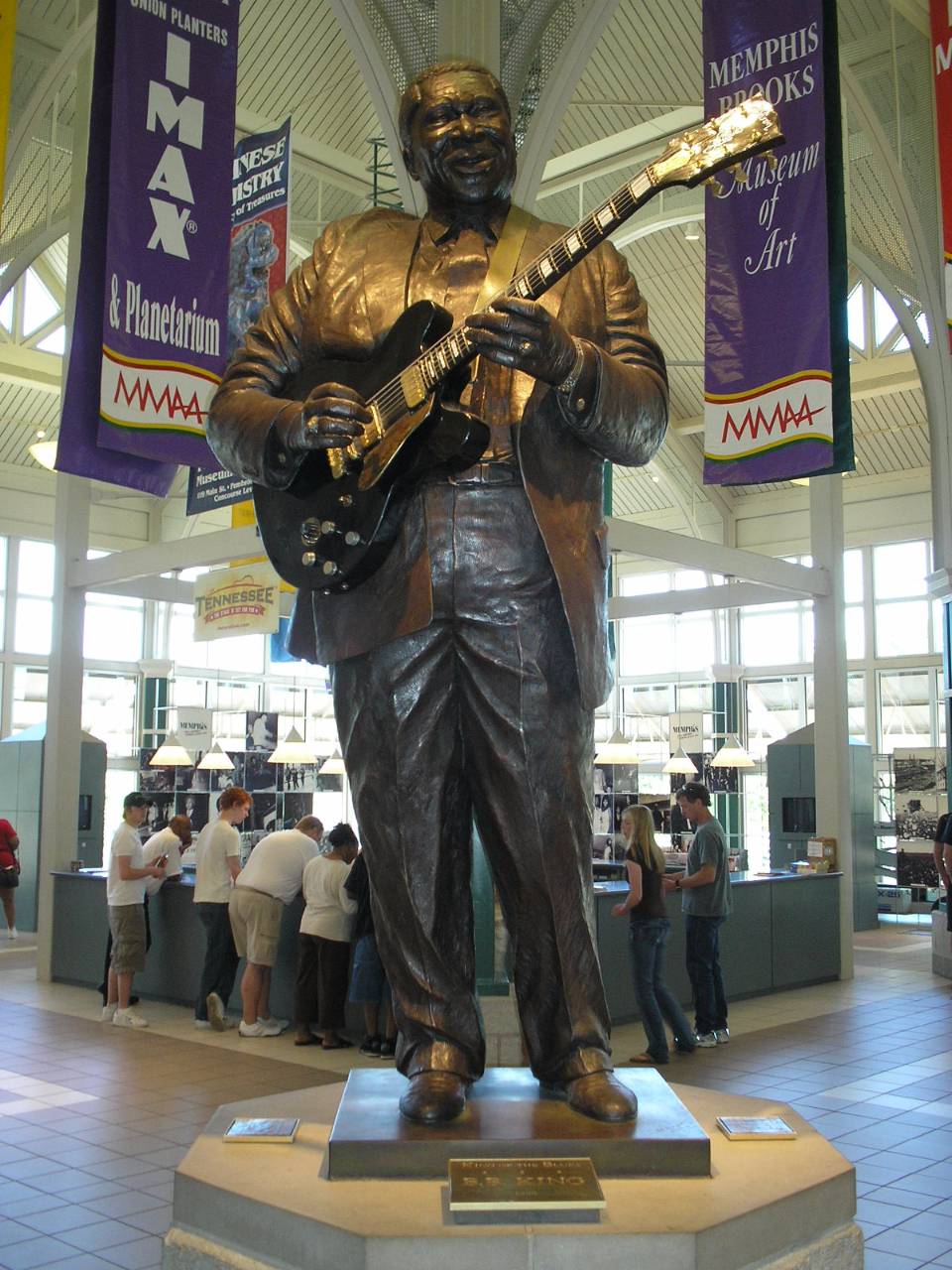 The monument of the Godfather of Soul stands near James Brown Plaza on Broad Street in Augusta, Georgia.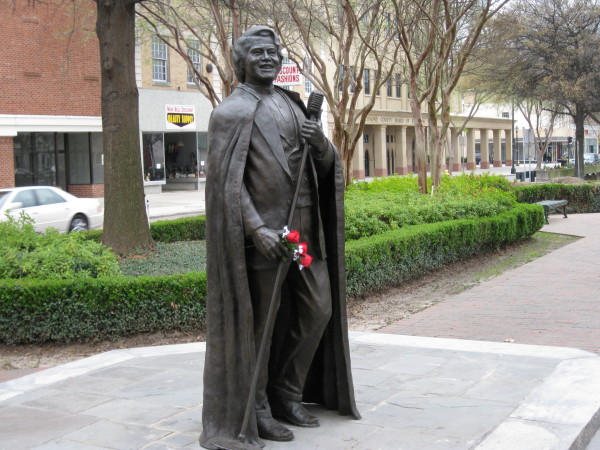 The Frank Zappa statue stands in the middle of Vilnius, Lithuania. Zappa was on Soviets' list of banned artists, which made him a popular symbol of freedom among the Lithuanian people.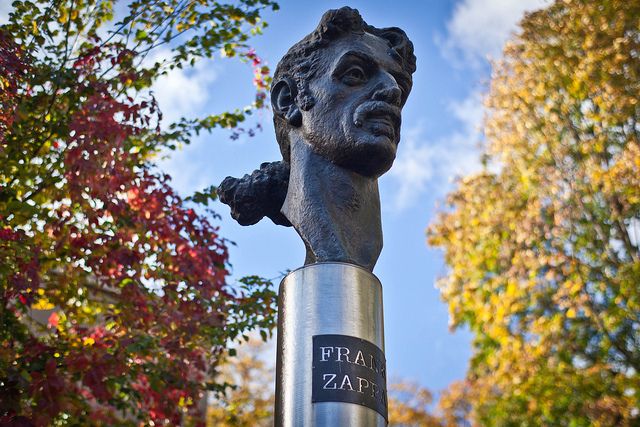 Thin Lizzy's Phil Lynott was immortalized in statue form on Harry Street in Dublin, Ireland.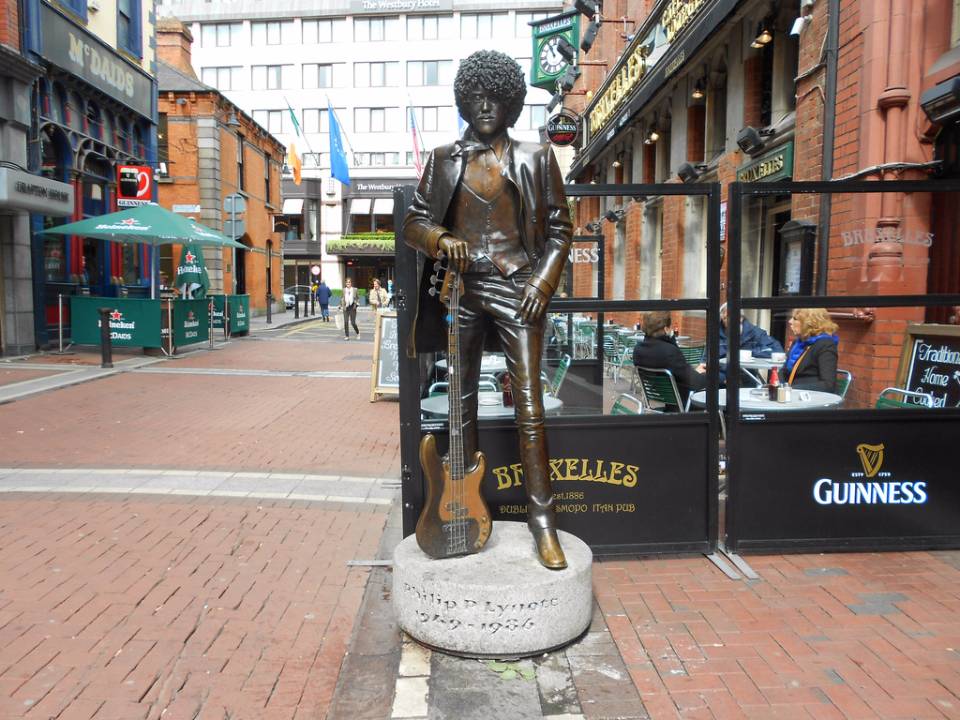 There is a tiny statue of John Lord from Deep Purple sitting on a railing near the river embankment in Uzhgorod, Ukraine. A group of enthusiasts invited all locals to participate in the creation of this piece by donating metal coins as a symbolic material for the sculpture.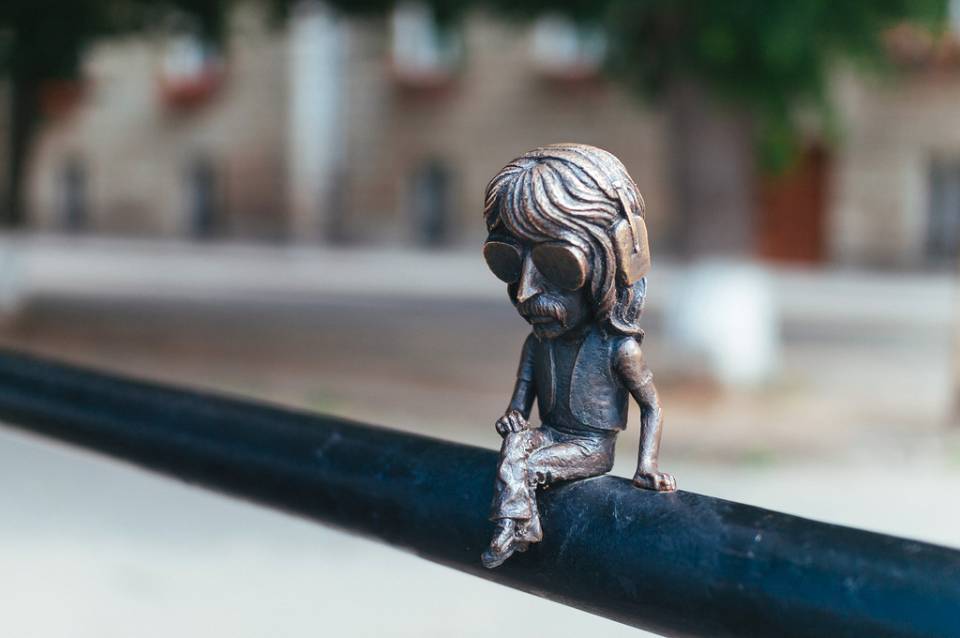 A life-size bronze Amy Winehouse statue stands in Camden's Stable Market, North London. It was sculpted by Scott Eaton.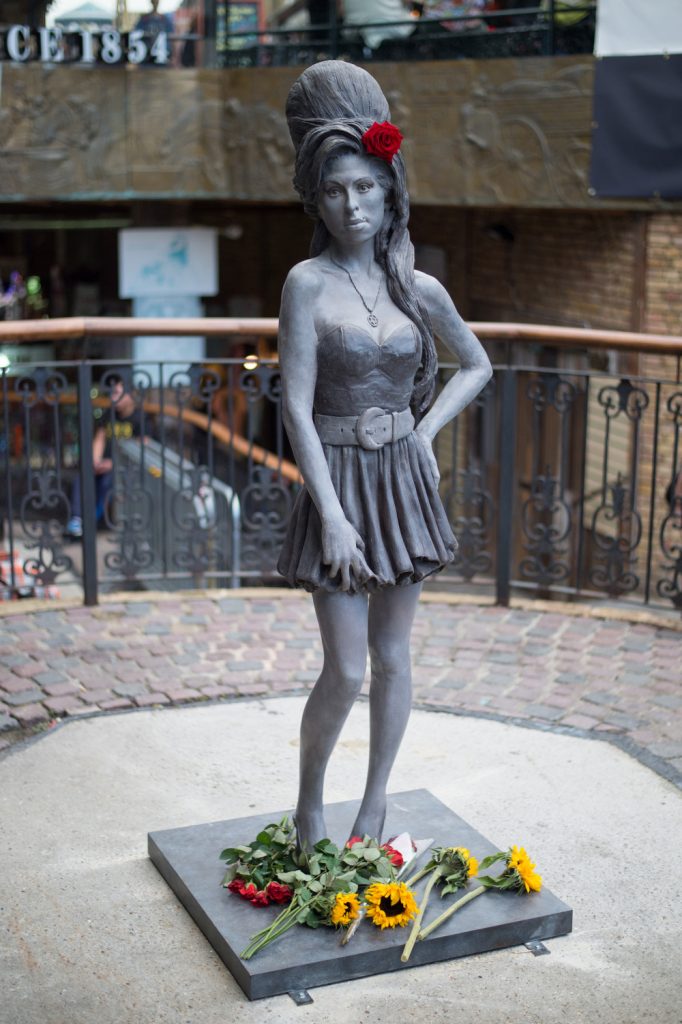 Source link