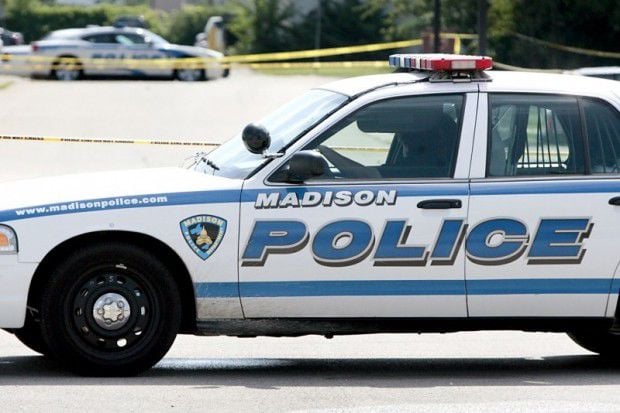 A man who apparently wanted to fulfill a fantasy took off his clothes and showed himself to a guitar-playing woman in a woods on the Edgewood College campus on Wednesday, but fled the area before police arrived.
The exposure incident happened at about 7:15 p.m., Madison police said.
The 19-year-old woman was in a nature conservancy area on campus, playing a guitar, when the suspect entered the area, but left moments later.
"The suspect told the female not to leave and asked her to watch him, since this was a fantasy of his," said Sgt. Matthew Baker. "The female quickly averted her attention and began leaving as he started fondling himself."
The man was not located by arriving officers. Police are working with campus security as the investigation continues.
The suspect is of Indian descent, about 20 to 24 years old, short brown hair, slender build, and unknown clothing, police said.
';
if (bShowAd == true) {
// Show advertisement
sHTML += "
bShowAd = false;
} else {
bShowAd = true;
}
sHTML += '
---
';
}
}
} else {
if (this.id == sOriginID) {
// Origin found. Begin displaying assets
bFoundOrigin = true;
} else {
// Origin found is false. Skip asset
// Fail-safe in case origin is not present in set. This can be removed when origin is fixed.
if (bFirstRun == true) {
// Stored first id
sFirstID = this.id;
bFirstRun = false;
} else if (this.id == sFirstID) {
// We've started again. Force origin
sOriginID = sFirstID;
bFoundOrigin = true;
} // end Fail-safe
}
}
// Append infinity set to container
$("#infinite-container").append(sHTML);
});
// Include block_id on newly added list items
$('#infinite-container .infinite-item.original').each(function() {
var sHref = scrubURL($(this).find(".card-headline a").attr("href"));
// Add to image and headlines links
$(this).removeClass('original')
.find(".card-headline a, .image a")
.attr("href", sHref + "#tncms-source=infinity-scroll-summary-siderail-latest");
});
// Check next URL
if (sNextUrl) {
// if origin hasn't been found yet and we hit next_url. Trigger the set to pull in again.
if (bFoundOrigin == false) {
// No origin yet. Call the populate function
populateInfinitySet(sNextUrl);
} else {
// Append sNextUrl to infinity set
$("#infinite-container").append(");
}
}
// Ad waypoint and handler to insert ads next to summary
$('.infinity-ad.empty').waypoint({
offset: '80%',
handler: function(direction) {
// Kill waypoint
this.destroy();
$(this.element).removeClass('empty');
// Create and append ad iframe. Make sure this occurs only once
var newIframe = infinityAd();
if($(this.element).children().length
Source link