Saturday, September 9, NAMM's renowned Museum of Making Music (MoMM) will welcome GRAMMY® award-winners Albert Lee with Cindy Cashdollar for a live benefit concert. Lee, an acclaimed guitarist, and Cashdollar, a dobro and lap steel guitar/steel guitar virtuoso, will appear for a once-in-a-lifetime pairing of musical innovation and inspiration, all in support of access to music education. The duo and band will perform as part of the MoMM's "Play it Forward" annual fundraising gala, which furthers the museum's mission to offer educational immersion opportunities, exhibitions, hands-on experiences and live performances that inform and inspire guests as they learn how musical instruments impact popular culture and connect lives.
Known for his deft fret work, hybrid picking technique, and lighting speed, Albert Lee is one of the foremost and celebrated guitarists alive today. His musical career began in his home country of England, where in the 1960s, he played with bands such as The Crusaders and The Thunderbirds, later bringing his musical talents across the pond and recording with the likes of Joe Cocker and Emmylou Harris. He released his first solo album in 1976, featuring the top hit "Country Boy," and would later go on to work with Eric Clapton, Joe Cocker, Everly Brothers, Tom Petty, Paul McCartney, and other musical legends. I had the pleasure of speaking with him recently for this piece.
Albert, you're equally well known for both your studio work and your live playing. How do you contrast the two experiences?
Well of course I love both. The thing about being in the studio is you can always get another crack at it. I'm constantly searching for the perfect sound, so that matters; the ability to go in and make something better. But then on stage, the idea that you only get one shot at it is equally interesting for me. The spontaneity of that is really exciting. So they both excite me, but for different reasons.
I think what's compelling about your playing, is no matter who you are performing with, you still manage to inject your own personal style while also supporting the style of that particular artist you are playing with.
I always want to be able to add something special with whomever I'm playing with. You have to be very flexible. I loved playing with Emmylou Harris. I got so deep into country music in the 1960s when I was still over In England and when I came to America in the 70s, her band became the ideal situation for me. And I felt like could really add something to her sound. The same thing went for playing with Eric Clapton. I knew him in England back in the 60s. He was more into the blues then I was, and I saw him play a lot since we were all on the same circuit. I was playing with Chris Farlowe and the Thunderbirds then. When Eric hired me, I didn't try to play like him. I wanted to add something unique to his sound. Some of the other guys that played with him, prior to and after me, were more like disciples of his. They played very much in his style. I was the other way. I wanted to distinguish myself and give his sound something a little different.
That must've been quite an experience to play with him for as long as you did.
It worked out quite well, I think. I was lucky to survive two complete band changes which I suppose says something. Eric and I are still good friends. I played nearly all the Crossroads festivals with him and we still email each other. He's obviously a very special musician and I value our friendship.
The business has changed so much since the 1960s. What do you think the new challenges are for young players? And why is it still important to learn and play music?
Well, back then I wasn't thinking about the business at all. I simply loved the sound of the guitar and wanted to emulate some of my heroes in the 1950s. I think it's very much that way today. You have young players who are heavily influenced by great modern guitarists like Joe Bonamassa, John Petrucci, Steve Lukather and so on. Young players today still seem to want to learn their favorite solos and let those then serve as templates for the style that they want to go on create. The business has certainly changed as far as record companies and all that, but I think the heart of it is very much the way it was them. If you want to play music, it requires lots of passion and dedication. That will never change. And then hopefully, things will fall into place. I think learning music and playing music will always matter no matter what the business does.
You grew up such a big Everly Brothers fan. It must've been really special to wind up playing with them at the level you did.
It was a complete thrill. Back in the 50s I loved Jerry Lee Lewis, Chuck Berry, Elvis, Buddy Holly; but the Everly Brothers especially. Their music was just so beautiful. I had run into them a few times in the early 70s once I moved to southern California. They broke up for about 10 years and when they came back together I was fortunate enough to be included in their band. There was one point, when I was playing with Don during one of the solo periods. I remember singing with him on TV and so I felt like I got to be an actual Everly Brother in that moment (laughs).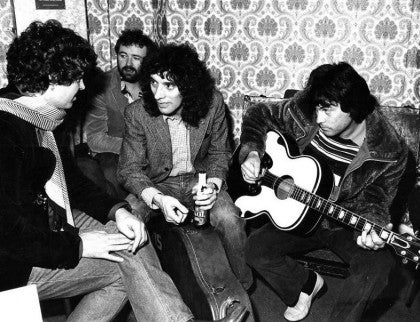 You're playing with Cindy Cashdollar on September 9 at the Museum of Making Music. That seems like a special place to play.
It's tremendous. I've played there twice and it's really an amazing place. The people there are great and It's important how they help preserve the history of music there. Also, Cindy is a wonderful asset to our band and it's always special to play with her. She's very talented. So yes, I am really looking forward to the show.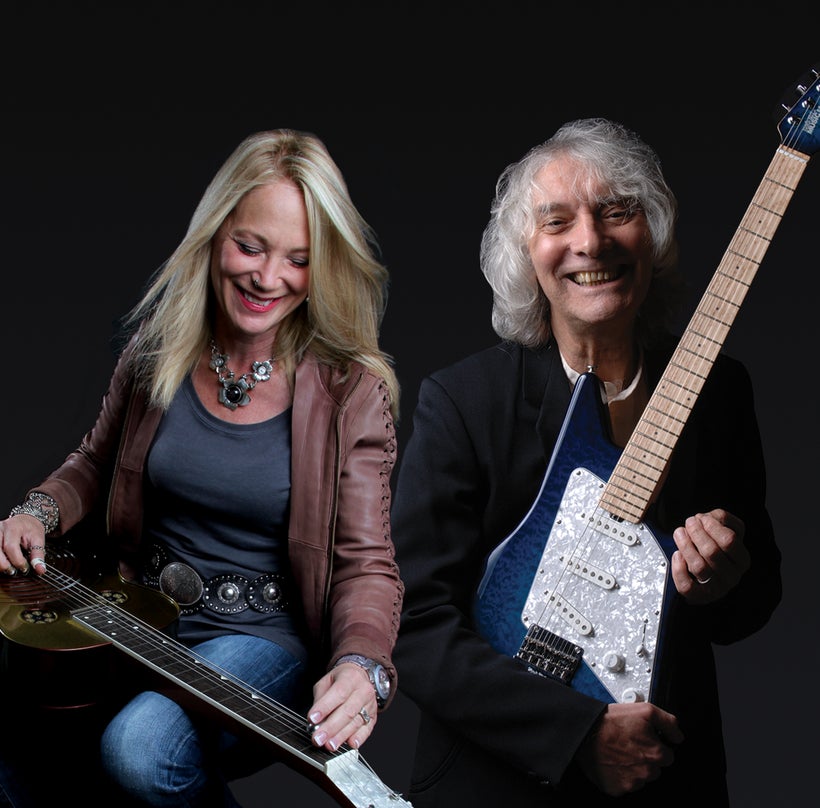 Albert Lee and Cindy Cashdollar Benefit Concert in support of NAMM's Museum of Making Music
Irwin M. Jacobs Qualcomm Hall
5775 Morehouse Drive San Diego, CA 92121
Purchase here: https://www.museumofmakingmusic.org/playitforwardevent
Donations raised at the gala will also help offset the museum's annual operating costs as it continues to provide access to visitors wishing to discover a century of instrument innovations that shaped American popular music.
Source link