Today, we're testing a new format of our articles where you can learn almost everything about the best guitarists ever. So because it's our new format, we will wait for your feedback – as in case with our Complete Guides your comments are essential to develop these new series.
For the pilot, we'll take a look at the one and only Dimebag Darrell, one of the most high-praised guitarists who left us too soon.
NOTE: This article is only the first part of his career that was centered around Pantera's early days – we'll post updates about Dimebag's other notable periods (main Pantera days (1990-2003) and Damageplan (2003-2004)) later.
Dimebag Darrell (born Darrell Lance Abbott, also known as Diamond Darrell) (August 20, 1966 – December 8, 2004) was an American musician, best known as a guitarist and founding member of Pantera and Damageplan. He is also known as one of the first guitarists in the post-thrash subgenre "groove metal".
Abbott was shot and killed by a gunman while on stage during a performance with Damageplan on December 8, 2004, at the Alrosa Villa in Columbus, Ohio.
He ranked No. 92 in Rolling Stone magazine's 100 Greatest Guitarists list and No. 1 in the UK magazine, Metal Hammer.
Bands and projects featuring Dimebag Darrell: Pantera, Damageplan, Rebel Meets Rebel, Tres Diablos.
1. Playing style and distinctive sound
Dimebag Darrell was one of the originators of the whole "groove metal" genre with his distinctive guitar playing and using of catchy and deceptively simple riffs (most of them are in 4/4 or 6/8).
Darrell also was one of the original users of the "Whammy Harmonic" technique, which consisted of lowering the pitch of the strings with his whammy bar, using his left hand to create a harmonic, and then lifting the whammy bar again, beyond the strings original pitch to create a high-pitched, screaming noise.
In his soloing he often used chromatics (especially legato), while his phrases often were a mixture of pentatonic and chromatic lines. His legato solos often contained huge gaps as in massive finger stretches.
Dimebag is also known for using the interval of a major 3rd in his heavy playing, as well as the symmetrical fingerings technique.
Another technique that made up a large part of his playing was "outside" playing. Dime often used the notes "between" scale tones as a way to create mood and add tension.
In a similar vein to the use of chromatics, Dime made extensive use of the "wrong" notes in any given key, often featuring them in his riffs and licks.
Dimebag Darrell also often used a lot of "other" power chords. Instead of playing normal root-5th and root-4th (inverted 5th) power chords, he often used alternative dyads (two-note chords) in place of standard power chords. These chords were usually major or minor thirds stacked on top of the root.
Dimebag's playing style is characterized by unique using different types of harmonics: natural, artificial, tapped, etc.
Another Dimebag's distinguishing feature was his use of altered tunings. Early on, when tuned "regularly" to E (E, A, D, G, B, E), Dime tuned down his guitars more than a quarter step. As his guitar tech has noted, that meant that the guitars were tuned to "D# plus 40 cents on his Korg tuner. The A string was G# plus 40 cents, D was C# plus 40 cents, etc." Dimebag also experimented with "drop D" tuning on "Cowboys From Hell" (C# plus 40 cents) (check out our complete guide to "Cowboys From Hell" song here), but later often used the tuning of the entire guitar down a whole step (since "A Vulgar Display of Power"). Some examples of this tuning (D, G, C, F, A, D – a quarter step flat) are songs "Walk" and "A New Level." Later he used this tuning on "Far Beyond Driven" album ("Becoming," "I'm Broken," "5 Minutes Alone," etc.), and on "Reinventing the Steel" it was used as Dime's main "standard" tuning. He also used a "drop D down one step" (C, G, C, F, A, D) and "down 1 1/2 steps" (C#, F#, B, E, G#, C#), as well as "drop D down 1 1/2 steps" (B, F#, B, E, G#, C#).
The signature aspect of Dime's playing was what he called "Texas-style." Dimebag played notes/chords with any number of techniques (sliding, bending, muting, mutating with the whammy bar and/or pedal, etc.) to achieve the wanted "Southern" sound.
His tone by itself was very recognizable and has been a goal for many players to achieve.
Dimebag Darrell's most recognizable attribute was his tune, which was achieved through the using of various different gear. Dimebag "stumbled" upon his tone when he won a Randall half-stack in a guitar contest. From there, he sought to "clean up" the sound with an MXR 6 Band Equalizer (the blue one). Further tweaks consisted of installing Bill Lawrence L-500 humbuckers in his guitar and adding a Furman PQ-4 (later a PQ-3) Parametric Equalizer. For all of these devices, he used a controllable form of preamp gain. Dime used the hot Bill Lawrence humbuckers to push the MXR EQ (set to a mid-boosting "frown face") to push the Furman (set to boost the highs and lows while scooping the previously boosted mids) to ultimately drive his Randall (solid state Century 100 or 200 heads) into overdrive. It's also important to note that Dime favored pushing the front end of his amplifiers with a frequency-specific form of gain, as opposed to all-encompassing overdrive.
Pantera members were at times known to swap instruments onstage so Dimebag played bass and sang during some live shows (while Phil Anselmo played guitar and bass and Rex Brown played guitar or sang).
Pantera perform "Whiplash" by Metallica featuring Jason Newsted with Dimebag singing and Phil Anselmo playing guitar:
2. Influences
One of the first and biggest influences on Dimebag Darrell were KISS, and especially their guitarist Ace Frehley. Abbott once said in a Guitar World interview that "if there were no Ace Frehley, there would have been no Dimebag Darrell". Abbott has a tattoo of the KISS guitarist on his chest. Later, at Dimebag's request, Ace Frehley signed the tattoo in pen ink upon meeting him, and the autograph was later tattooed over. Dimebag covered a couple of KISS songs during his career (for example "Cold Gin"). Dimebag talked about Ace Frehley's playing: "Man, I get all wound up just talking about Kiss! Ace's vibrato is what really grabbed me, and I always try to apply that to my playing. He could squeeze so much out of a single note that one note could take the place of 12."
According to Dimebag Darrell's longtime girlfriend, Rita Haney, Dimebag Darrell, and Ace Frehley jammed together several times and even recorded a song together. Dime was also buried in a Kiss Kasket, per his request.
Another big influence on Dimebag's style was Eddie Van Halen. He learned pieces such as "Eruption" and "Spanish Fly" note-for-note and often played it live in his early club days. Dime has been noted as being Texas' "Van Halen clone" due to his playing a lot of the most impressive licks of his hero. Van Halen's impact is further felt as the words "Van Halen" were actually Dimebag's last words spoken before he was tragically murdered. "Van Halen" was something Dime would say to his brother Vinnie Paul before a live performance to inspire them both to play a fun, lively, rocking show. Also, Dimebag was buried with the guitar that inspired him most – Eddie Van Halen's yellow and black striped guitar featured on the back cover of "Van Halen II" (commonly called "bumblebee"). Abbott had mentioned that those colors were his favorite combination, and Van Halen had agreed to craft a copy for Abbott only several months before his untimely death. However, upon hearing of the tragedy, he offered to place the original guitar in the casket. According to Darrell's girlfriend Rita, Van Halen stated: "Dime was an original and only an original deserves the original!" Dime also said about his inspiration from Van Halen: "Because Eddie was so hardcore about his guitar, he made me look at the instrument in a different way – more as a tool to screw around with than something you must play very carefully."
Abbott stated in various interviews that his riffs were largely influenced by Tony Iommi of Black Sabbath. Iommi also influenced Dimebag's guitar tone and tunings, which often went down to D♭ or lower. Pantera covered such Black Sabbath songs as "Planet Caravan", "Hole in the Sky" and "Electric Funeral". Dimebag said bout Tony Iommi in one of his interviews: "[Tony Iommi] had that skidding vibrato technique that was so quick and killer. He hardly ever does a slow vibrato. He started all that de-tuning stuff, which I really learned from him."
Another major influence for Dimebag Darrell was Def Leppard guitarist Pete Willis. In his Guitar World magazine tribute issue, Abbott said, "Man, that first Leppard album really jams, and their original guitarist, Pete Willis, was a great player. I was inspired by him because I was a small young dude and he was a small young dude, too – and he was out there kickin' ass. He made me want to get out there and play. Def Leppard used the two-guitar thing much more back then than they do now."
In the late 1980s, Dimebag often covered songs by guitarist Joe Satriani, such as "Crushing Day". He also incorporated elements of Satriani songs (for example "Echo") into his live solos as well.
Dimebag stated in an interview with Guitar World that the clean chord passages in the intro to "Cemetery Gates" were influenced by the clean chordal passages in King's X guitarist Ty Tabor's playing.
Other notable influence was ZZ Top's Billy Gibbons. Just as him, Dimebag also frequently used pentatonic scales and pinch harmonics in both his lead and rhythm guitar playing. Dimebag also employed blues scales, start/stop dynamics and pedal tones, as in his southern style riff in "The Great Southern Trendkill".
Another big influence was Randy Rhoads. In some Pantera songs such as "Floods", "Shedding Skin", "The Sleep" and "This Love" you can chord arpeggios in the style of Randy Rhoads. Dimebag stated that "Eddie Van Halen was heavy rock and roll, but Randy was heavy metal". Darrell also stated in his Guitar World interview: "Randy played a lot of cool slurs, where he would slide his pick down the top E string, and I definitely picked up on that."
According to an interview with Fear Factory guitarist Dino Cazares, Darrell told him that he compared his guitar tone during the recording of "Reinventing the Steel" with Dino's.
One of the reasons for changing the Pantera's genre from glam metal to their trademark groove metal can be an encounter with Slayer's Kerry King on May 18th, 1989 (a video exists of the jam session, and also a later concert where they played "Raining Blood" and some Judas Priest covers). After that, Pantera dropped their haircuts and also phased out the old songs in the setlist and brought in new ones that would appear on 1990's "Cowboys from Hell". Dimebag said about Slayer: "Those guys have a real unorthodox style of playing – it's totally not normal. They have unbelievable rhythm chops. Their songs taught me how to play with guts and aggression."
Other of Dimebag's influences were Judas Priest, Ted Nugent, Pat Travers, early Metallica ("Kill 'em All", "Ride the Lightning", "Master of Puppets").
3. Career periods
3.1 Early Pantera days ("Metal Magic" era) (1983-1990)
3.1.1 Guitar techniques/skills
During the early Pantera days, Dimebag's playing style (as a whole band's genre at that time) was more like "glam metal." At that time Dimebag playing was heavily inspired by such bands as KISS (you can hear similarities between the melody of Pantera's "Ride My Rocket" from "Metal Magic" (1983) and "Detroit Rock City" by KISS).
Since the band's second album "Projects in the Jungle" (1984) Dimebag's guitar playing begin to improve greatly with some elements of thrash metal, which can be heard on the album's opening track "All Over Tonite" and its solo.
On Pantera's third album "I Am the Night" (1985) Dimebag's playing was in the middle between hair metal and what the band would eventually become. It can be heard on album's track "D*G*T*T*M", also known as "Darrell Goes to the Movies", which showcased his incredible guitar playing, which was slowly reaching its peak form.
A meeting between Darrell and Metallica's James Hetfield in 1985 can be a reason for the change in Dimebag's sound. At this point, Darrell had so-called "wall of glam" in his room, with pictures of Bon Jovi and other glam metal artists. James spits on it, and Darrell, instead of getting angry, joined in. This marked a change in the band, as "I am the Night" was far heavier and faster.
In the late 1980s, around the time of Pantera's fourth album "Power Metal" (1988), Abbott often covered songs by guitarist Joe Satriani, such as "Crushing Day". The sound and Dimebag's playing style on "Power Metal" was closer heavy metal, inspired by Judas Priest and Iron Maiden, rather than the band's previous glam metal efforts.
Pantera's "Power Metal" was also the band's first album with the new vocalist Phil Anselmo due to the departure of previous singer Terry Glaze – and one of the album's tracks, "P*S*T* 88", features Dimebag Darrell (then "Diamond Darrell") on vocals.
3.1.2 Gear and settings
Guitars:
– 1979 Dean ML cherry sunburst
This cherry sunburst 1979 Dean ML was gifted to Dime in 1981 by his father.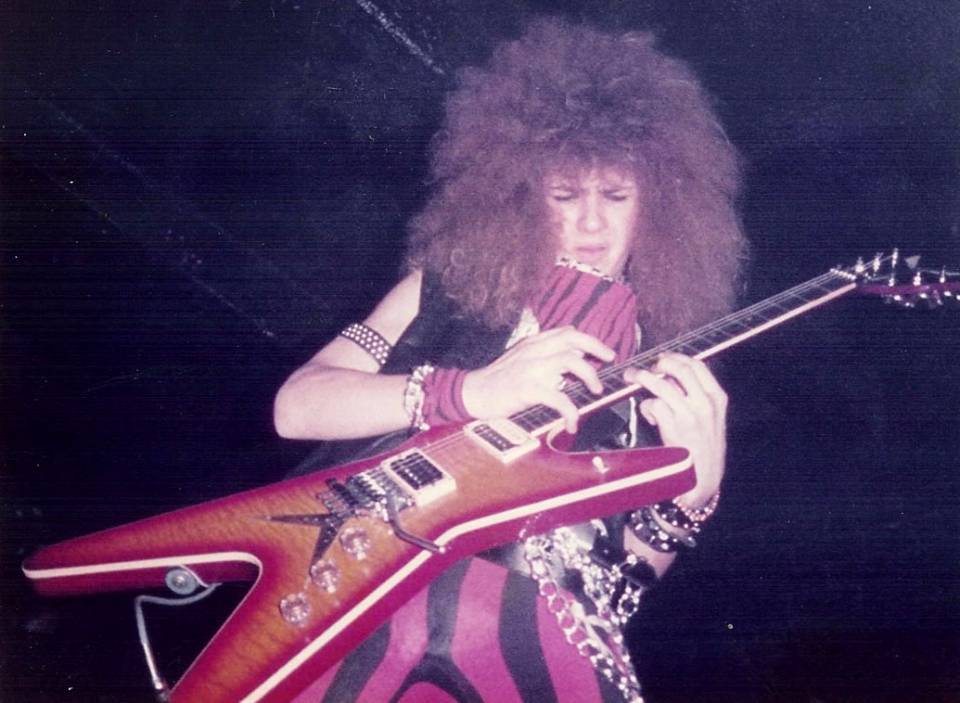 Dimebag Darrell guitar solo 1984 (age 18)
– 1981 Dean ML Burgundy (later evolved to 1988-1994 Dean ML "Dean From Hell")
Dimebag won he won a burgundy ML in a guitar competition in 1981 – the same day his father gifted him Dean ML cherry sunburst.
– 1984 Dean ML white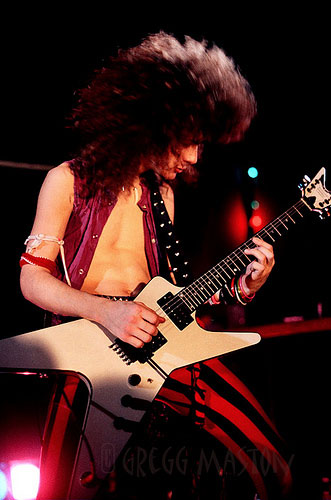 – 1988-1994 Dean ML "Dean From Hell"
The original Dimebag's Dean ML burgundy was subsequently heavily customized by Buddy "Blaze" Webster; the neck was re-shaped, a lightning bolt paint job was applied and a Floyd Rose tremolo system was installed. This guitar was later returned to Abbott as a gift and became known as the "Dean From Hell," which he used from 1988 until 1994.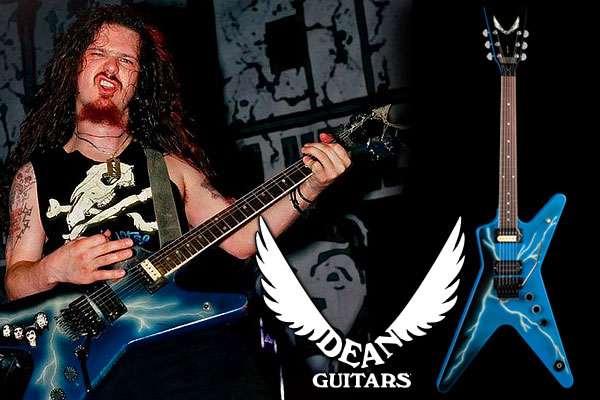 Amplifiers:
– Randall RG100ES head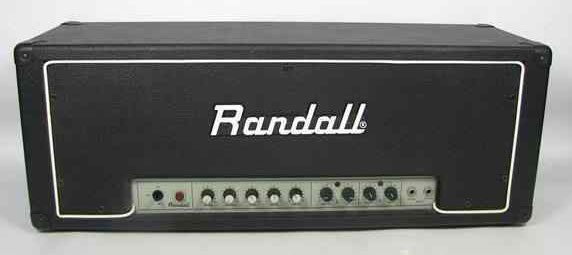 3.1.3 Songs examples
"Ride My Rocket" (1983)
Taken from the Pantera's debut album "Metal Magic" (1983). You can hear the similarity in guitar with this song and "Detroit Rock City" by KISS chorus. The influence of Def Leppard can be heard here too.
"All Over Tonite" (1984)
Pantera's first single from the second album "Projects in the Jungle" (1984). It has more thrash metal tone and the great solo from Dimebag.
"Hot and Heavy" (1985)
The first single from the third Pantera's album "I Am the Night" (1985). Van Halen influences can be heard in the song's solo.?
"Right on the Edge" (1985)
The guitar playing in the heavier style than usual glam metal bands.
"D*G*T*T*M" (1985)
Demonstration of Dimebag evolving playing skills.
"Power Metal" (1988)
The title track from the fourth album "Power Metal" (1988). Judas Priest and Iron Maiden influences can be heard in this song.
"Proud to Be Loud" (1988)
Marc Ferrari of the band Keel (who also was a producer of Pantera's "I Am the Night" and "Power Metal" albums) played rhythm guitar, while Dimebag played leads/solo.
Source link