Bruce Springsteen's much-ballyhooed Broadway run will begin in previews on Tuesday, but the question remains: just what kind of show is it? The boss has said that Springsteen on Broadway isn't a theatrical extravaganza, or a jukebox musical, or an acting exercise, or just a small-scale concert. Rather, he has vaguely described it as a mix of song and storytelling, the latter drawn from Born to Run, his highly romanticized autobiography published last year. It sounds a bit like what Ray Davies presented in his 1996 talking/singing show Storyteller.
At least we know Springsteen's shindig won't have to worry about drawing a crowd. The limited engagement, set to run five times a week through February, instantly sold out every one of its 960 seats per night, inspiring tickets on the resale market that soar from $700 to $2,400. Despite the show's assured financial boon, it will still have to be judged by critics and fans within the context of the long, and controversial, history of pop stars representing their work in a variety of forms on Broadway. Over the years, other stars have launched far more ambitious projects, penning wholly original musical works. Here's a look at the best, and worst.

Best original musicals by rock stars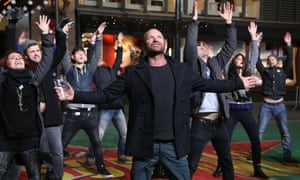 The Last Ship
Sting's gorgeous, and moving, musical about shipbuilding in northern England sailed right over the heads of most Broadway-goers. Not enough attended to make it a hit. Artistically speaking, however, Sting soared on every level. His songs had a subtlety few Broadway productions dare. His cast performed them with a naturalist purity. And even the show's book had depth, at least by musical standards. If there's any justice, the show will someday find a more sustained life, maybe in London, where its story hits closer to home.
Hands on a Hardbody
For this 2012 musical, Trey Anastasio, of Phish, wrote music you wouldn't expect from the king of jam bands. His songs had the economy of prime country hits, enlivened by savvy lyrics from Amanda Green (daughter of the legendary musical writer Adolf Green). The story came from a like-named documentary film that chronicled a sadistic contest in Texas in which the contestant who keeps his or her hands on a new car longest in the blazing heat gets to drive it home. There's a They Shoot Horses, Don't They? poignancy to the piece, capturing the desperation that lies behind the American dream.
Passing Strange
The cult rock star Stew, of the band the Negro Problem, wrote a complex, and witty, autobiographical show about race, culture, prejudice and his own coming of age. Its book won a Tony award, but the soulful rock music in the show deserved its own prize.
Tommy
You can't call this a "jukebox musical", since Tommy was conceived as a theatrical (OK, operatic) piece to begin with. But the daring staging of the show, created by the director Des McAnuff, is what made the 1992 version so winning.
Worst original musicals by rock stars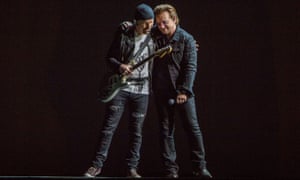 Spider-Man: Turn Off the Dark
It was a show so toxic, the staging nearly killed its stars. What's more, it caused its original director (Julie Taymor) to sue everyone in sight. The music and lyrics by Bono and the Edge wouldn't have made the cut of even the least vital U2 album.
The Capeman
Paul Simon missed all the guts and edge in this tabloid-ready story about a real-life murder in the early 60s. His music proved just as self-conscious and starchy.
Memphis
David Byron, of Bon Jovi, didn't miss a rock'n'soul cliche in this hackneyed story about one of the first white DJs to play black music in 1950s America.
Best jukebox musicals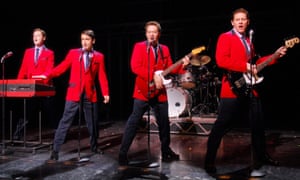 Jersey Boys
Instead of dreaming up a silly plot to string together some beloved songs, the creators of this salute to Frankie Valli and the Four Seasons relied on the group's real-life tale. It proved a sturdy, and sly, anchor for songs the original cast delivered with panache.
Fela!
Few artists boast a more dramatic backstory than the Nigerian musical pioneer Fela Kuti. Bill T Jones, who wrote the book, told his tale with some nuance (though he flinched from naming the cause of Fela's death: Aids). Regardless, Fela's music richly deserved an airing before an audience that, otherwise, wouldn't have a clue about his genius.
Beautiful: the Carole King Musical
While it's hardly a revelatory work, Beautiful does a dutiful job of telling the inspiring story of one of the 20th century's greatest melodists. The charm of the original Broadway star, Jessie Mueller, didn't hurt.
Holler If You Hear Me
Before the creation of Hamilton, Broadway had another strong hip-hop musical. Unfortunately, few got to see it. The 2014 show about Tupac Shakur closed after just 38 performances, felled by tepid reviews. While the book may have had its clunky moments, it fairly contexualized Shakur's circumstances and sensibility. Better, the guy who played him, Saul Williams, has the rapping skills and charisma of a star.
Worst jukebox musicals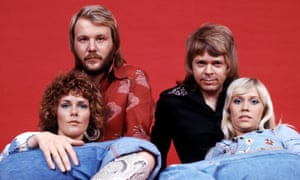 Mamma Mia
How is it possible to write a musical about Abba that's not camp? Worse, it's clear from the show's attempts at humor that its creators think the show is camp. Which means they don't understand the meaning of the word.
The Times They Are a-Changin'
High from her success with a Billy Joel jukebox musical (Movin' Out), the choreographer Twyla Tharp next set her sights on Bob Dylan. The result recycled every groaning 60s boomer stereotype you couldn't imagine, made more agonizing by dancing that couldn't have been more literal-minded.
Good Vibrations
For this musical bomb, based on the hits of The Beach Boys, its creators came up with the laziest possible plot vehicle: a mixed-up car trip. The situation provided any number of excuses to shoehorn in songs about autos, girls and the open road, all of which say infinitely more in the context of the Beach Boys than they did in this theatrical jalopy.
Ring of Fire
A flop musical based on songs associated with Johnny Cash, Ring of Fire didn't tell his story. But it did try to invoke him through a thoroughly whitewashed version of the Man in Black.
Source link